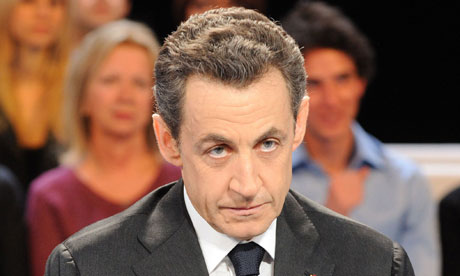 "Nicolas Sarkozy has declared there are too many foreigners in France, deliberately using extreme-right rhetoric to regain ground in his difficult re-election battle.
The French president is already under attack by religious leaders and from within his own party for veering to the right and stoking anti-Muslim sentiment by forcing the marginal topic of halal meat into the centre of his campaign. He has now vowed to cut immigration by half and limit state benefits for legal migrants.
"Our system of integration is working increasingly badly, because we have too many foreigners on our territory and we can no longer manage to find them accommodation, a job, a school," he said in a three-hour appearance on a TV politics debate show."
How can I not like this man?
He might have stumbled in his choice of topics where halal meat is concerned but his ideas are right on target and he will go down in history as a visionary to be admired for his grasp of the dilemma facing France and Europe at this very moment.